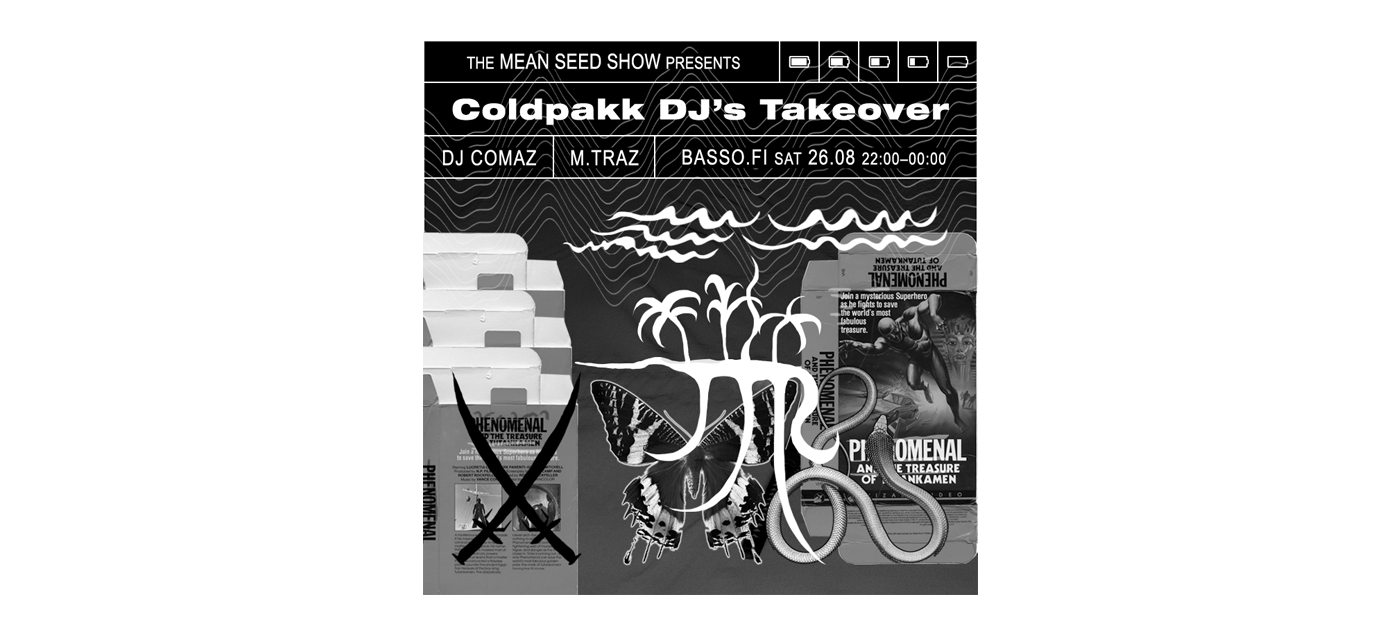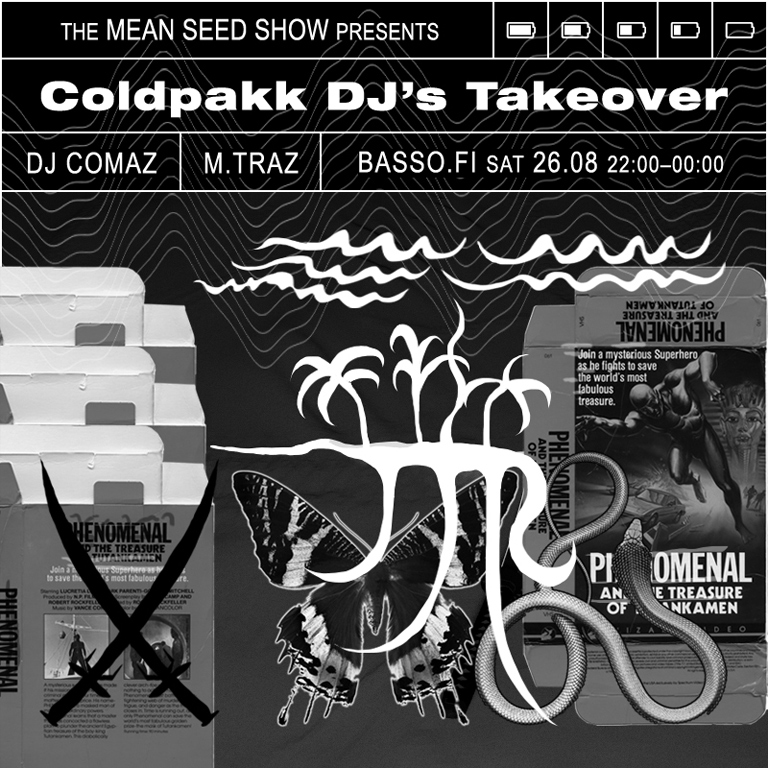 Coldpakk music runners Comaz and M.Traz were filling in for the Mean Seed Show on Basso radio this past weekend. Open this article for a full view of the visual we did for that.
We crafted this cover art for the show with few a fixed visual elements to re-appear for the next episodes of this ephemeral show.
Here is a link to the recording of the show.